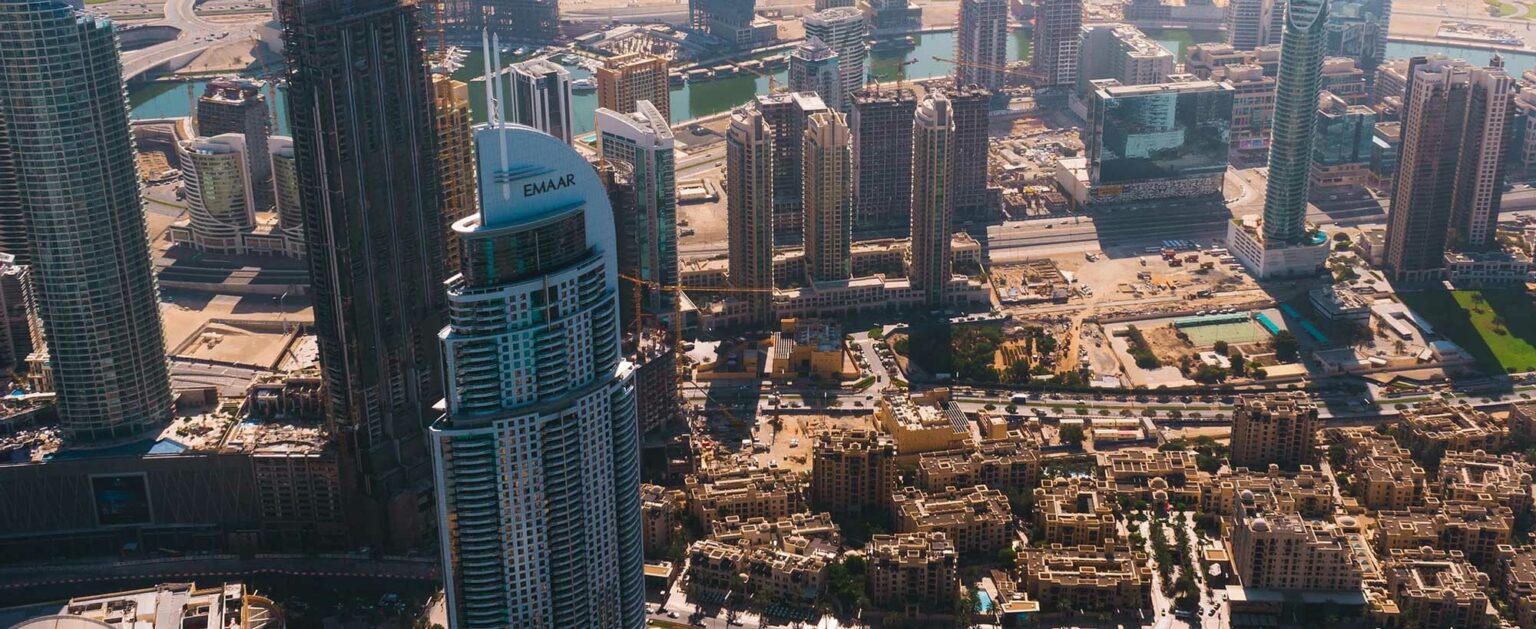 Form a Company in the United Arab Emirates
More Group offers a detailed and robust picture of how to form in a Dubai free zone and start a business in Dubai.
We have vast experience in providing services for offshore companies wanting Dubai free zone company formation and onshore company formations in Dubai.
The UAE is a primary destination for businesses to set up their regional base and serve the growing markets in South Asia, Africa, and the Middle East.
Operating through a corporate entity offers limited liability and perpetual succession. We ensure the business set up in Dubai is completed as quickly and comprehensively as possible while being tailored to your business objectives.
Call us today: +971 4 450 1149
UAE offshore company benefits
100% foreign ownership
Investor Residency Visa (2 plus dependents)
Zero taxes (no corporate, personal or capital gains tax)
Almost zero deductions or taxes on wage payments
Double Taxation Treaties in effect with over 50 countries
UAE grants specific tax exemptions ranging from 15 to 50 years to companies operating in the Free Zones
No foreign exchange controls, trade barriers or quotes
No restrictions on repatriation of fund
Corporate structures for overseas companies
UAE Freezone company setup is the popular option for foreign companies. To date, the Free Zones have been successful in attracting many international companies and foreign direct investment.
Each freezone in UAE has its own independent Free Zone authority, responsible for issuing free zone operating licences and assisting companies with starting their business in the Free Zone.
Foreign companies can either register a new company in the form of a Free Zone Establishment, a Free Zone company or merely establish a representative office or branch of their existing or parent company based within the UAE or abroad.
A Free Zone establishment is a limited liability company governed by the rules and regulations of the Free Zone in which it is incorporated. Under Federal Law No.15 of 1998, except for acquiring nationality in the UAE, the provisions of the CCL do not apply to Free Zone Establishments, provided that the Free Zones have special provisions regulating such companies.
A Free Zone company allows registration for multiple shareholders. There are however restrictions on doing business with other Free Zones and in areas not covered by Free Zones within the UAE (onshore).
Available entities:
Branches
Dubai Multi Commodities Centre (DMCC at JLT)
Sharjah Airport International Free Zone (SAIF – Zone)
Request a Consultation Today
Complete the form below for personalised guidance from a United Arab Emirates business formation specialist.
"*" indicates required fields
0"More Group have been integral to my operations in both London and Dubai. The staff that I regularly deal with in both locations are highly competent and hence am very happy with the service provided."Heena Patel
1"The structuring advice that More Group helped me with has been essential to my company. It has enabled me to expand in new markets and helped me grow my company."Roman Kirsanov- LATVIA
ABOUT MORE GROUP
Ras Al Khaimah Free Trade Zone (RAK FTZ)
Ras Al Khaimah, only 45 minutes from business hub Dubai, is fast becoming the investment destination by choice of investors from across the globe. With access to over 2 billion consumers and awarded "Best Emerging Free Zone" for the second year running, Ras Al khaimah Free Trade Zone (RAKFTZ) has already developed into a world-class business hub with state-of-the-art infrastructure and hi-tech facilities for industrial growth and development in less than ten years of its inception. The Free Zone, offers customised support services to its investors. It is one of the most cost-effective Free Zones in the region and most importantly, it offers an absolutely trouble-free, customer-friendly environment, which is very important for the success of any enterprise.
RAK FTZ through its marketing and awareness campaign has created a name for itself known around the world. It has registered more than 8000 companies that originate from 100 countries worldwide. RAK FTZ's customers are coming from different markets in Middle East , Europe, North America and Asia just to mention a few.
Ras Al Khaimah Free Trade Zone Authority has created a system of four unique Free Zone Parks that will suit and serve every investor according to their requirements. The Four Parks concept includes the Business Park, Industrial Park, and Technology Park and Al Ghail Park, offering the offices, equipped warehouses & Land facilities. Situated at different locations across the Emirate of Ras Al Khaimah, each Park caters to the specific business interests and activities of the RAK FTZ investors.
How More Group can help you
At More Group we can provide peace of mind by helping you assess which company type will be more suitable for you and prepare all the required paperwork, including a new or revised constitution containing additional regulations, to complete the transition to the offshore company in Dubai.
While we're at it, we'll throw in a full statutory health check for free. We'll also provide a useful checklist of action points you need to consider elsewhere in your business to make this as smooth a process as possible.

Call us on: +357 25 654192